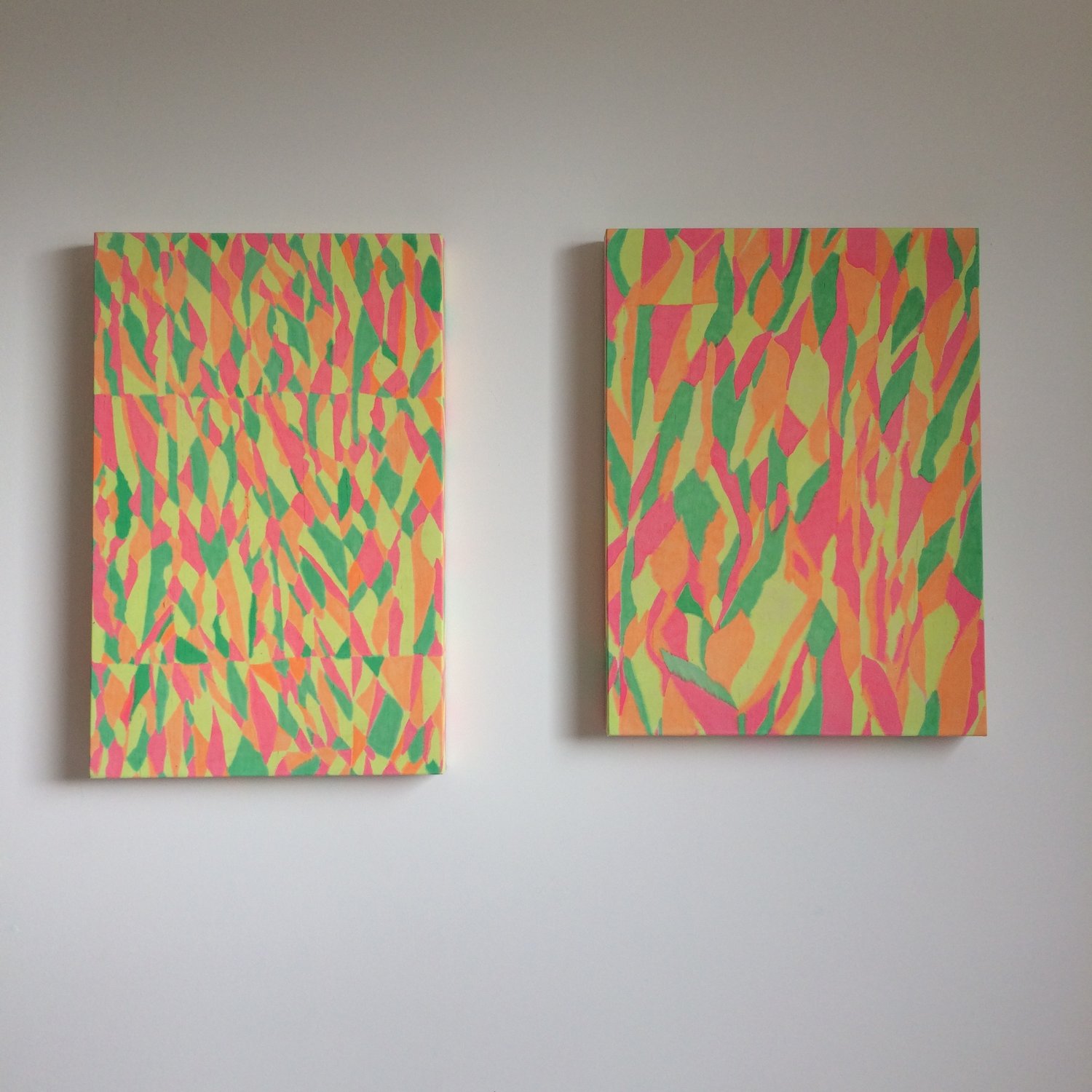 Silk Highlighter Painting II
My Silk Highlighter paintings are on sale for a limited time.
Produced between 2012-2019, this series was previously shown in 2019 at Cement Fondu Contemporary Art Space in Sydney, Australia and part of the series is in a private collection.
Artwork details:
Title: folded with creases
Year: 2012-2017
Medium: highlighter pen on silk on stretcher
Dimensions: 330 wide x 500mm high
Please treat this painting kindly by displaying away from sunlight.
(Please note: The artwork for sale is the one on the left hand side in the image with two paintings)