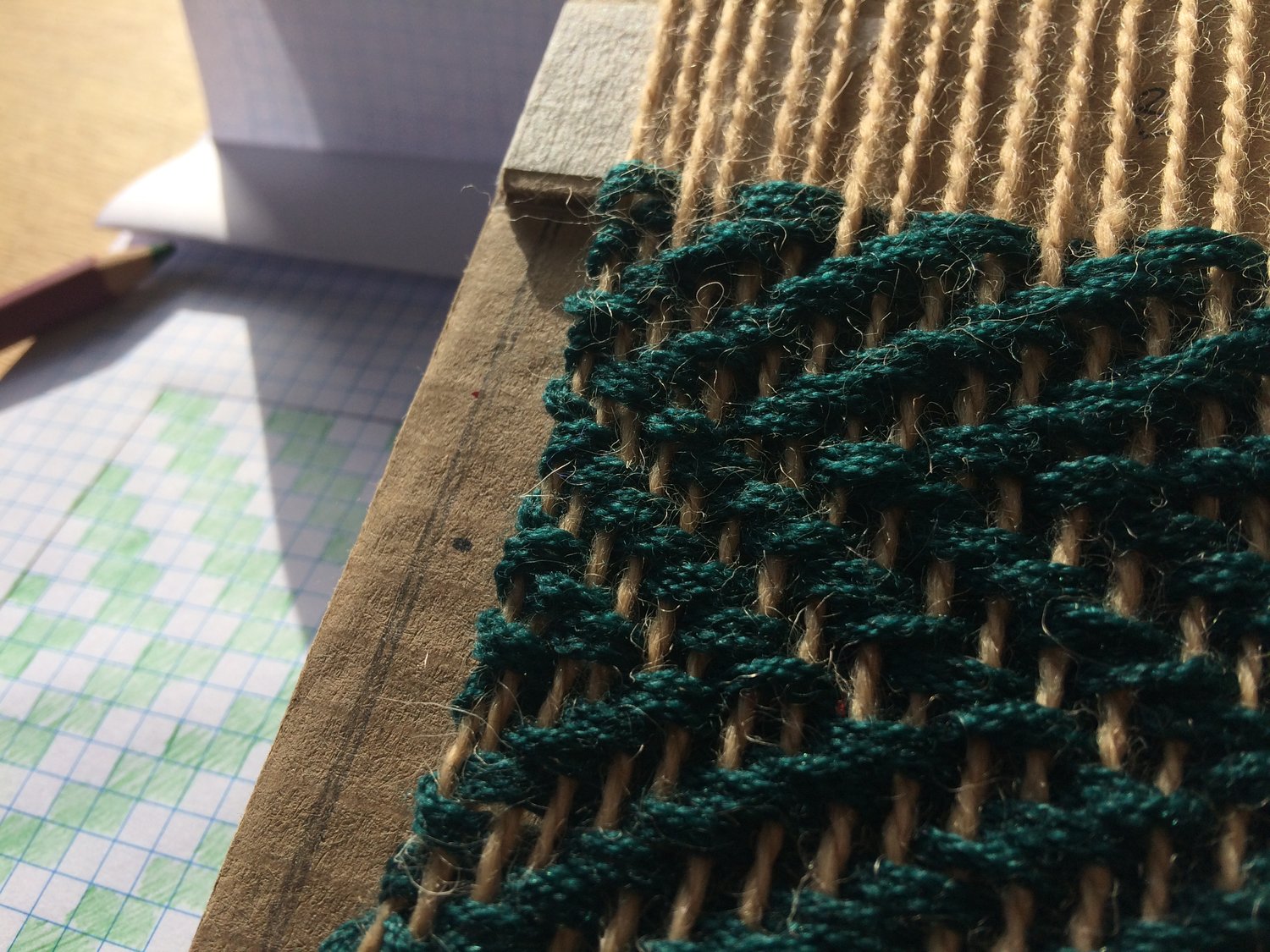 Workshop 2: Weave a Twill Pattern
*Sunday 19th July, 1:30 to 3pm (NZST) via Zoom (*new date)
Learn how to weave a striking twill pattern on your homemade loom!
This fun introduction to weaving does not require you to have any weaving equipment or experience. The workshop is for anyone interested in weaving and takes place from the convenience of your computer.
A twill pattern and simple instructions to make and assemble your cardboard loom will be supplied once booked.
Materials List:
Zoom
2 coloured 8ply, wool or cotton yarn (one lighter colour and one darker colour for contrast)
Wool needles that fit your yarn (alternatively bamboo skewers)
Fork or comb
Corrugated cardboard
Masking tape
Ruler
Scissors
$5 of the workshop price will be donated to Connect the Dots, a non-profit organisation delivering arts programmes and art packs to the older community in care homes.
Cancellations:
Can be made 5 working days before the workshop, a $7.50 admin fee will be charged. Alternatively if you prefer you can assign your place to someone you know if you give me 5 working days notice so there is time to email them the loom instructions and materials list.
Wait list:
To join the waitlist please email Kathryn at hello@kathryn.tsui.com
Note:
For courses on loom weaving you may like to contact your local handweavers group.