To find out more about custom orders, commissions and collaborations for handwoven wall pieces, homewares & scarves please contact me here
For the most recent projects take a look here on Instagram & Facebook
\\ SELECTION \\
A new custom pottery twill shawl for Kathy Waghorn. Gifted from her beautiful whānau with a colourway inspired by the Kimi-ākau - Shotover River, near Tāhuna - Queenstown where Kathy Mum's whānau are from.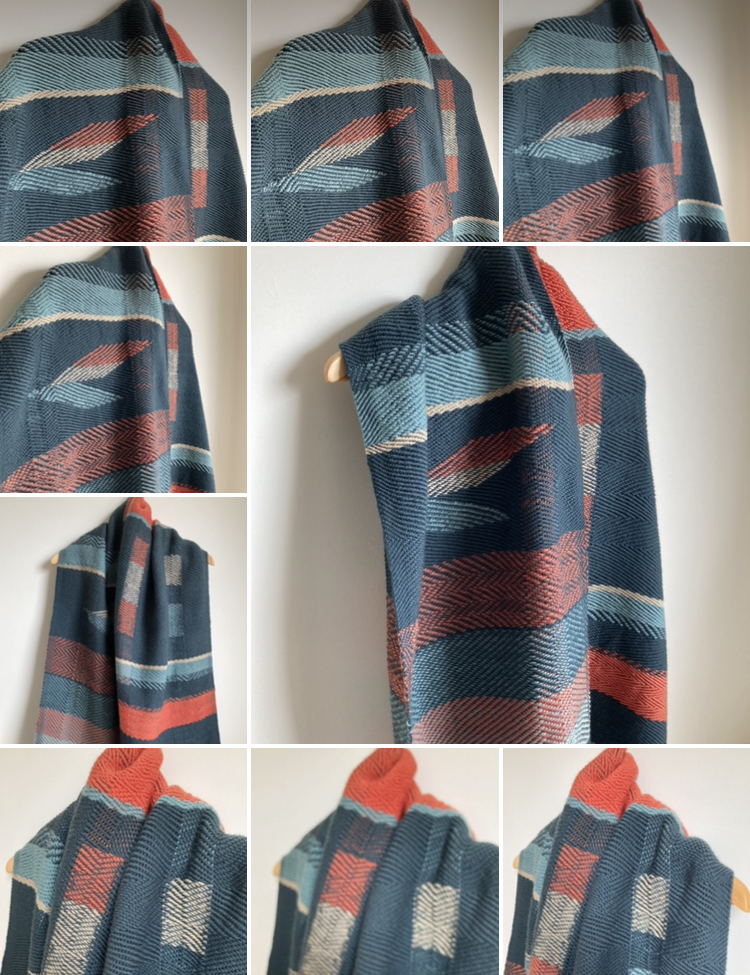 My latest weaving series, the 'Essential Items' wall hangings, features woven motifs based on the forms of important objects and custom made wooden hangers.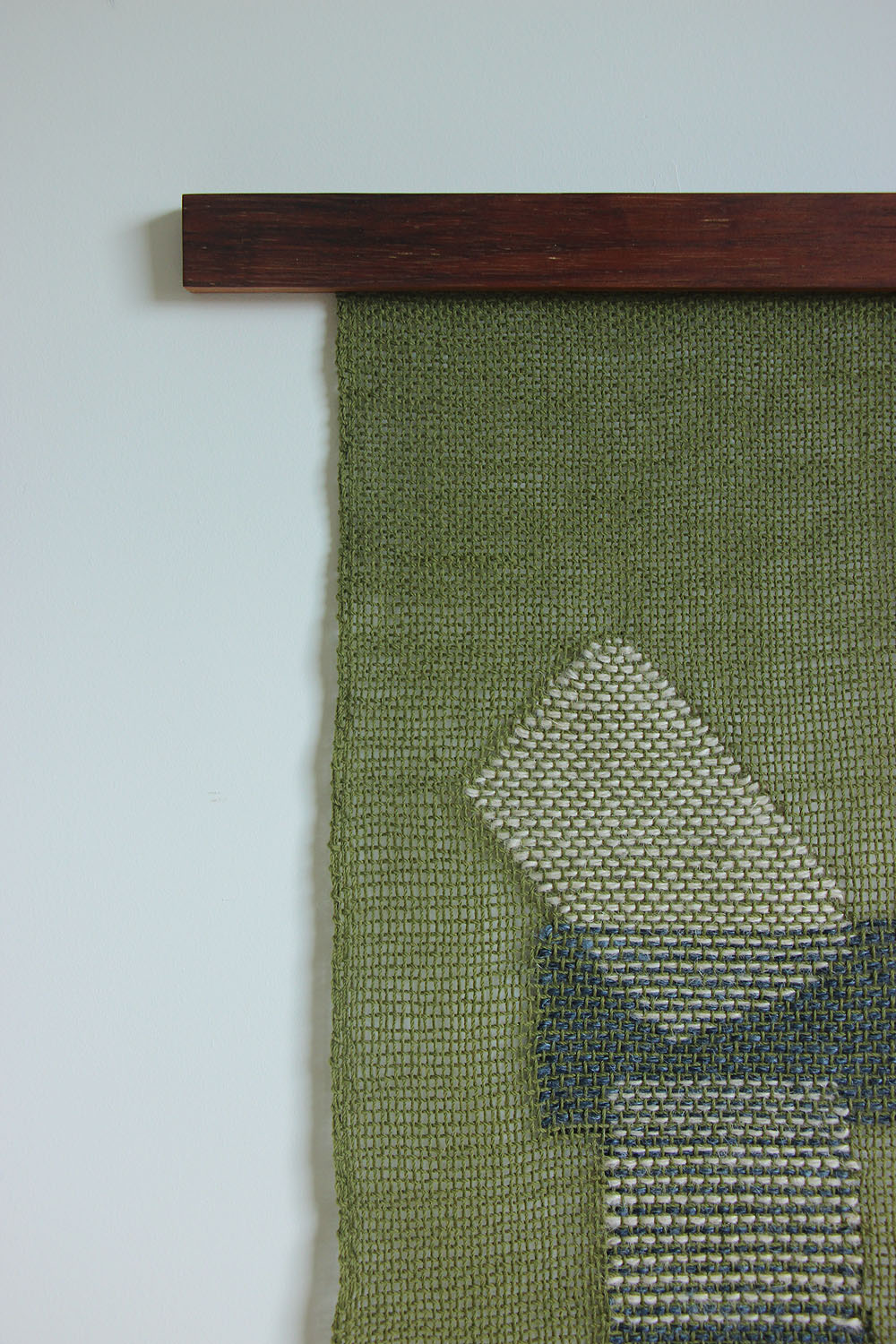 A custom merino shawl woven for Professor Dame Anne Salmond from artist Natalie Robertson to acknowledge Anne as her PHD supervisor. Woven in the colours of Anne's ancestral MacDonald tartan and that signify the Waiapu river and puna wai, Natalie's whānau land and the focus of her thesis.

Bespoke merino scarf for designer Jacqui Chan.

A bespoke wall hanging for the new studio space of writer and amazing folk psalmist Strahan. Aptly the weaving's design is reminiscent of both book spines and the rhythmical gaps between words on a page.

Custom Monks Belt scarf for artist/welder/printmaker/knitter Sophia Smolenski in homage to a scarf she once knitted herself.
Wall hanging featuring two main patterns Krokbragd (the Norwegian pointed draft, the word translates to "crooked path") & Twill (including Twills from Peter Collingwood's book 'Rug Weaving Technique: Beyond the Basics'). Woven for photographer Danika Fanshawe.

Custom scarf for Hamish Coney under the influence of two important weavers Dame Rangimarie Hetet and Peter Collingwood.
For this custom scarf for Claire Chamberlain we referred to Anni Alber's 'Red Meander I', series that was based on the layout of an ancient labyrinth as a starting point for colourways and in terms of design I looked into Alber's use of twill in 'With Verticals' 1946 weaving.
New tableware range that continues to explore the grid form inherent in weaving.
Wall hanging for Connect the Dots travelling exhibition, a collaborative weaving which features colourways hand-picked by Jean my collaborator and the design is inspired by her favourite Peter Collingwood rug sample. In our planning meeting we discovered Jean's parents worked as professional weavers in Macclesfield one of England's industrial textile town.

A custom shawl for textile artist Rona Ngahuia Osborne featuring 2/2 twill and handwoven inlays to make the birth of her first mokopuna.
Woven shawl for musician Ladi6 as a surprise gift from her collaborator & husband Parks who selected the colourway.
Custom shawl for artist, arts & science educator Gabby O'Connor with the colour brief to go for it.
Custom shawl for Linda Lopez an Amercian contemporary ceramic artist.
Custom piece for Lyn Dallison artist, curator and all round humanitarian.