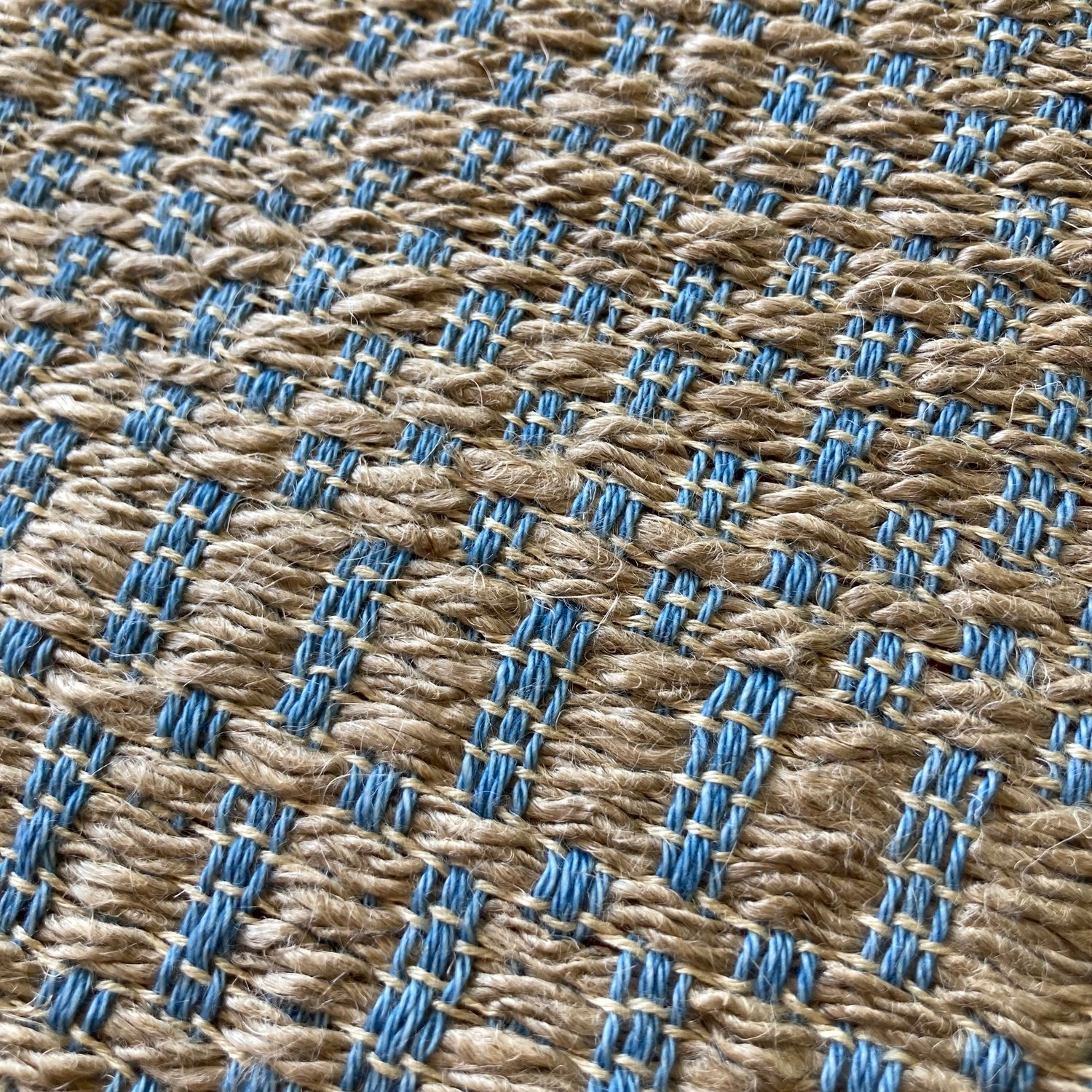 Lunch Box Weaving IIII
A weaving series that responds to Aotearoa New Zealand's rates of 1 in 5 being child being effected by poverty. This statistic has been incorporated into the pattern and design of these lunch box sized weavings.
This weaving series was included in 'Ā Mua: New Lineages of Making' explores the nature of craft in Aotearoa and looks to the future as we navigate the 21st century at The Dowse Art Museum.
"A self-taught loom weaver and artist who has in recent years developed a practice that utilises her products from the loom as a way of responding to the challenges facing our contemporary society in Aotearoa including child poverty, environment concerns and sustainability." Karl Chitham Director - The Dowse Art Muesum
•1/5th of this sale will go towards Mabel's Wellington fundraiser for Myanmar Kitchen's food assistance and drinking water supply programmes
• Dimensions: 310 wide x 255mm long (including tassels)
• Weft yarn: Soy silk, handspun linen, deadstock cotton denim yarn
• Warp yarn: Deadstock cotton denim yarn
• Pattern: Canvas weave
• Hand-finished with twining
• Handwoven by artist Kathryn Tsui in the Coromandel Peninsula, New Zealand
Installation photos: Shaun Matthews, The Dowse Art Museum