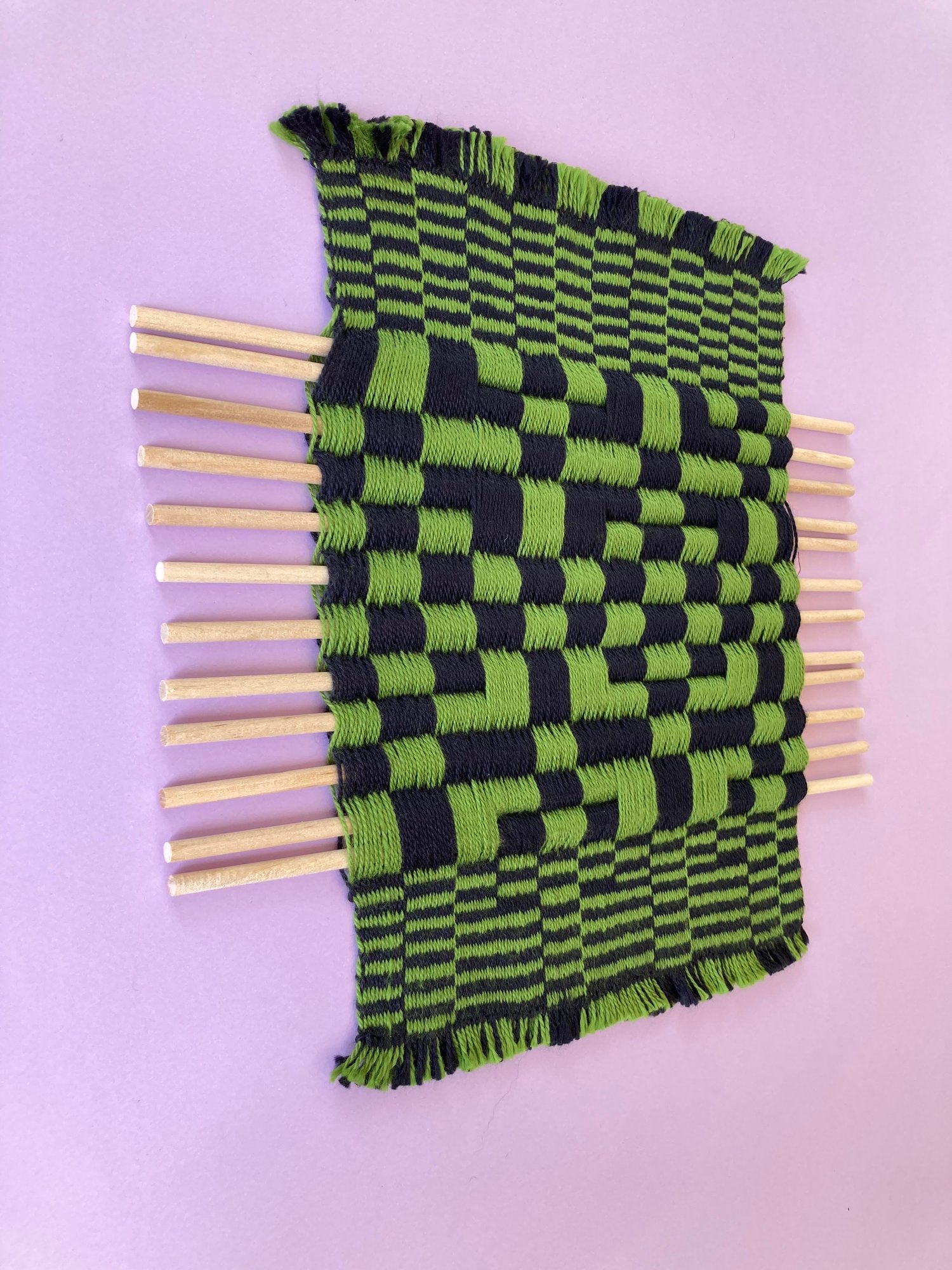 'place setting' (2022)
'place setting'
(2022)
Cotton & pine
280mm wide x 300mm high
A new work that featured in the 'Text Tile' exhibition at Caves, Melbourne, Australia a showcase of contemporary textile practices from Australia and Aotearoa - New Zealand.
To mount on to the wall a strip of tack board comes with the work. Can also be framed.
Exhibition photography by Lucy Foster Courtesy of Caves.